NFI goes on indefinite break folloing the outbreak of the Corona virus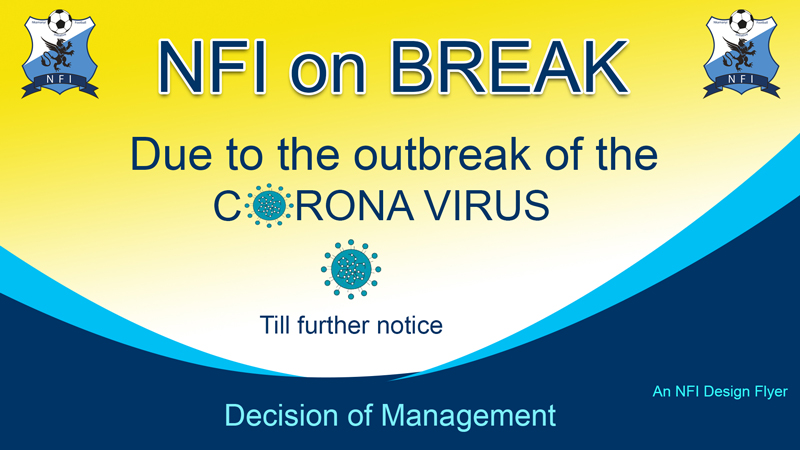 The outbreak of the corona virus which has been declared as a pandemic has forced us to close our doors indefinitely in order to contain it. The health of our athletes and the community is of great importance to us. With the corona virus pandemic affecting millions of people worldwide, we have stopped our activities and sent everyone home in order to help contain this virus and prevent its transmission.
The NFI therefore joins the authorities and the WHO in making the following recommendations to our staff and athletes.