[13/08/2022] - NFI U17 defeated in Open Field Tournament finals by 7-8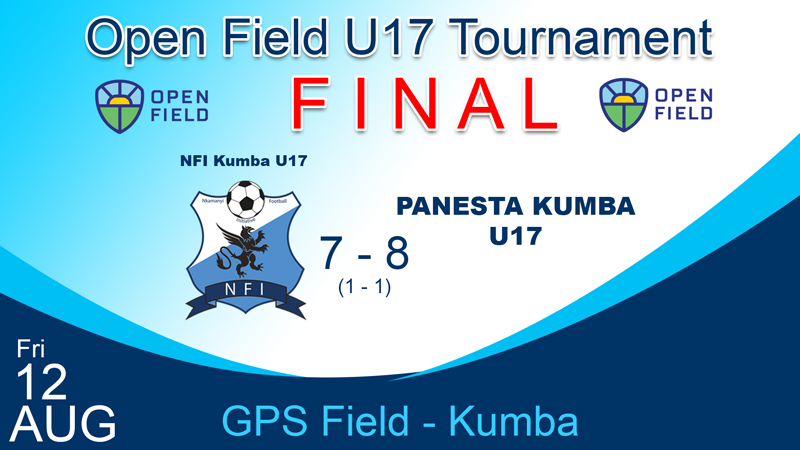 The U17 team of the Nkamanyi Football Initiative lost the finals of the Ooen field Tournament to Panesta FC U17 on Friday August 12 by 7-8 through penalties after a 1-1 draw. It was an interesting game in very difficult playing terrain. The team is however proud of its achievements. "It is a game. In the penalties, anyone can win. The opposite team scored one more than we did, so they won. We congratulate them", coach Kanjas said after the match.

Here is the path the took team tp teh finals:
NFI - Young Stars (1 - 0) - Match 1
NFI - Waspito (2 - 1) - Match 2
NFI - Kumba United (2 - 1) Match 3
Boss FC - NFI (2 - 3) Quarter Final
Legendd FC - NFI (3 - 4) Semi Final
---
[17/06/2022] - NFI Sky Boys fail to qualify for the mini interpools
The NFI Sky Boys suffered a 2 - 0 defeat from Kumba city FC on the last day of play of group stages in the South West Regional league, hence failing to qualify for the Mini-Interpools.

The Meme Champions of last season, with a completely new and young team, mostly from the youth teams of the Academy had a series of draws in the competion and suffered their first on-pitch defeat yesterday. The team still has potential for the future and we look forward to coming back stronger next year.

We thank trainers Ndoke Joseph, Ashu Tong and Ebika Henry for all their sacrifices and hard work in keeping this team together and making them entertain the public of Kumba with beautiful football.

We wish newly promoted Kumba City FC and also Kumba Lakers FC all the luck in the mini-interpools after a well deserved qualification. We enjoyed great games with newly promoted Legends FC, Nemfa Nguti FC and Future Dream FC.

Thank you all, especially our fans for all the support.


---
[29/05/2022] - NFI vies for SW Regional League Position 1 as they take on Kumba Lakers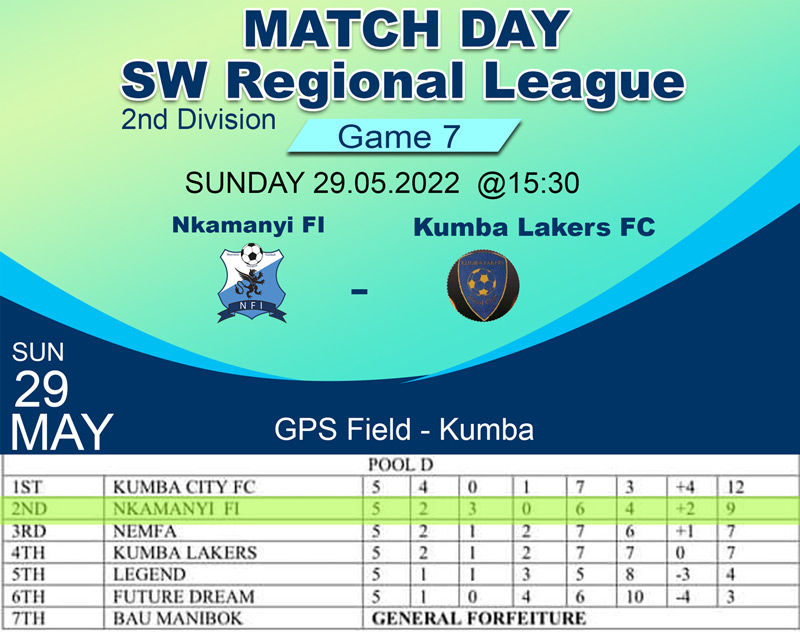 The Nkamanyi Football Initiative plays against city rivals Kumba Lakers FC today Sunday 29. May 2022 at the GPS Field with the hope of temporarily occupying the first position with a victory. A win against Lakers FC shall put the NFI at 13 points, one point ahead of city rivals, Kumba City Council FC.

It should be noted that the NFI completed the first round in position 2 with 9 points, 3 points behind the current leader. With 2 wins and 4 draws, The Nkamanyi FI remains the only undefeated team in the group. We hope to keep this through to the end

Trainers Ndoke and Ashu Tong are very confident, the boys are prepared for victory today.




---
[06/05/2022] - SW Regional League - NFI resumes after two weeks pause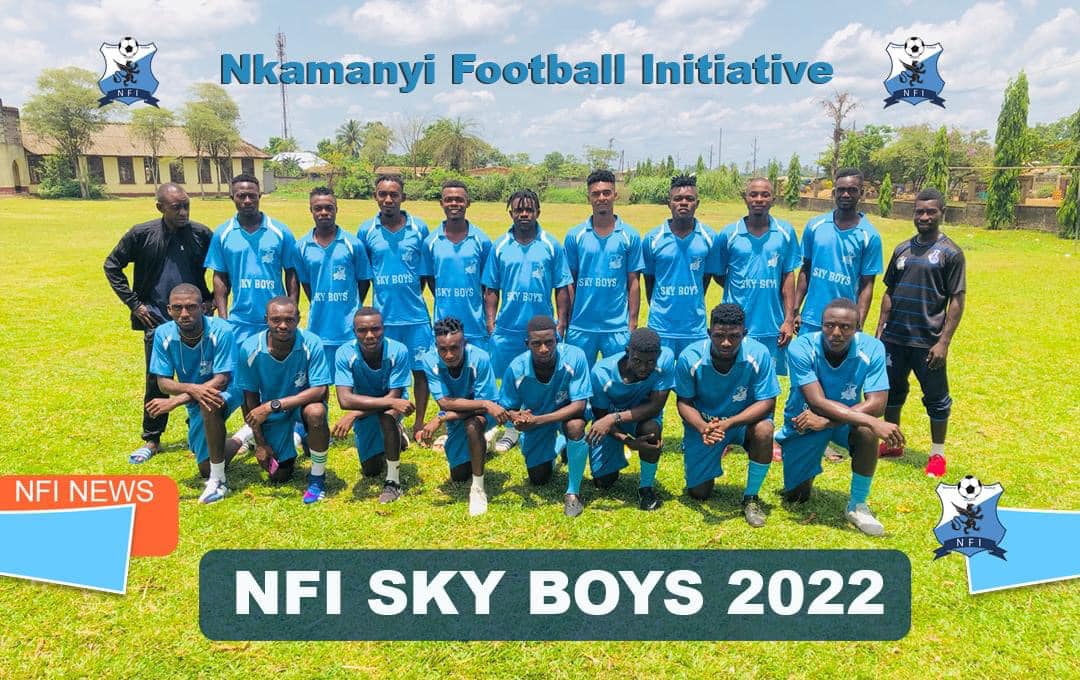 It is close to two weeks since the Nkamanyi Football Initiative's main team ( NFI SKY BOYS) played their last regional league game against Future Dream FC. This time the NFI will take on Nemfa FC on Saturday May 7 at the GPS Field in Kumba.

The NFI currently occupies position 3 in group D of the league behind Kumba City Council FC and Nemfa FC after playing two draws against Legend FC and Kumba Lakers FC and defeating Future Dream FC. A victory against Nemfa FC on Saturday will put the team in second place as they continue to vye for league leadership.

The team trained by Ndoke Joseph and Ashu Tong have been training very hard in their quest for the regional championship.




---
[21/01/2022] - NFI Vice president Nkamanyi Stephen dies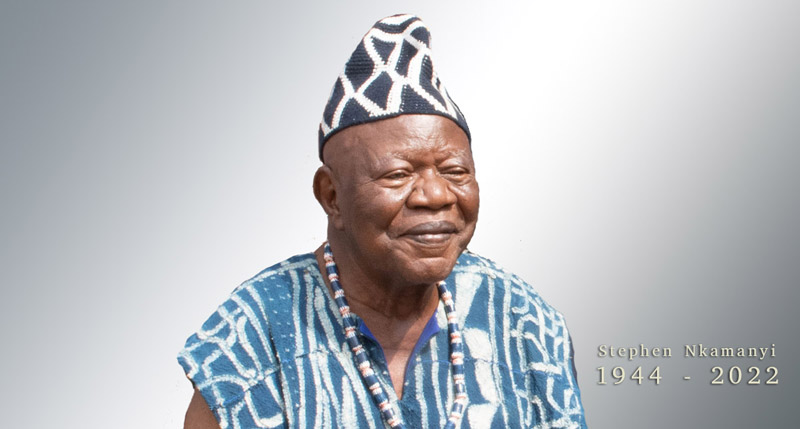 The Nkamanyi Football Initiative regrets to announce the deatth of its vice president Mr. Stephen Nkamanyi. Death occured on Friday January 14 2022 after a protracted illness. He will be missed by all football lovers in the South West Region.

Mr. Nkamanyi Stephen has been vice president of the Initiative since its official registration. He has hardly missed any major event of the initiative. He always pushed the initiative to fight whatever storm and to believe in its future. He shall be buried in his home city of Kumba on Saturday March 13 2022. May his soul rest in peace.




---
View archived information