JULIUS BAER DONATES 10 LAPTOPS TO THE NFI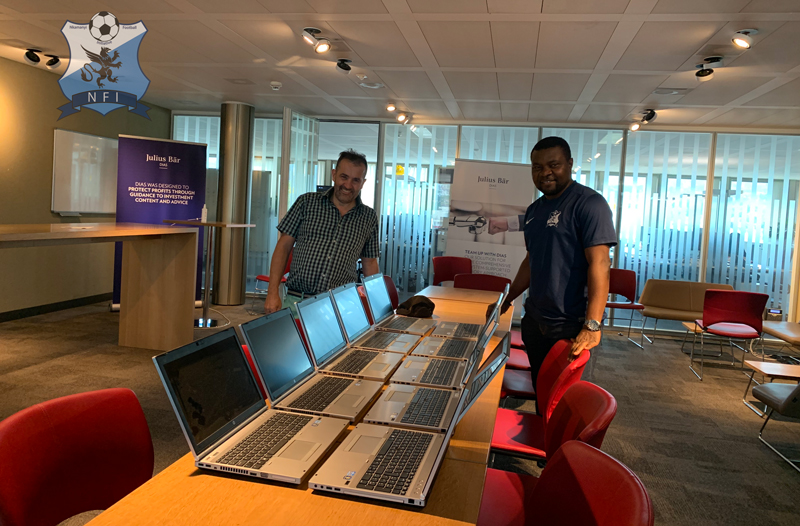 On Thursday August 13 2020, the Nkamanyi Football Initiative (NFI), represented by its founder and supervisory board president, Clement Nkamanyi received 10 used HP core i7 laptops from Julius Baer, a Swiss private bank. The donation was made in the presence of Gianni Zanetti, Clement's consultant colleague at the bank. Gianni facilitated the connection to have the donation.
The donation is meant to support the NFI's goal of empowering kids through football. "To us, this donation brings us closer to our goals and confirms the recognition our friends and the outside world are showing for the work we do. We hope in the very nearest future that every youth who is enrolled in the NFI can have access to a laptop", says Nkamanyi. It should be noted that Gianni has been won as a strategic NFI project supporter in Switzerland.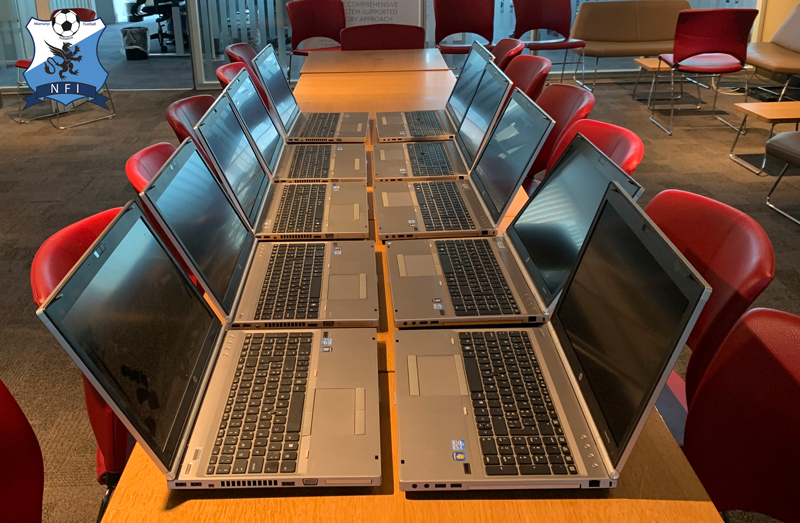 Asked about his energetic push for the support of the NFI, Gianni says "I greatly admire the work of the Nkamanyi Football Initiative and see a great potential both for the NFI and the youths of Cameroon at large. My purpose to is to help bring about a sustainable expansion and I look forward to contribute with my know-how, with a special focus in education (study, technology) and human rights".
Julius Baer is the oldest and one of the best private investment banks in Switzerland. The bank is the international reference in private banking.
As we continue in our unending quest to empower kids through football and making them good future leaders via education, we are confident to always rely on the support of Julius Baer.