John Chia
Team Manager - SKY BOYS (Team A)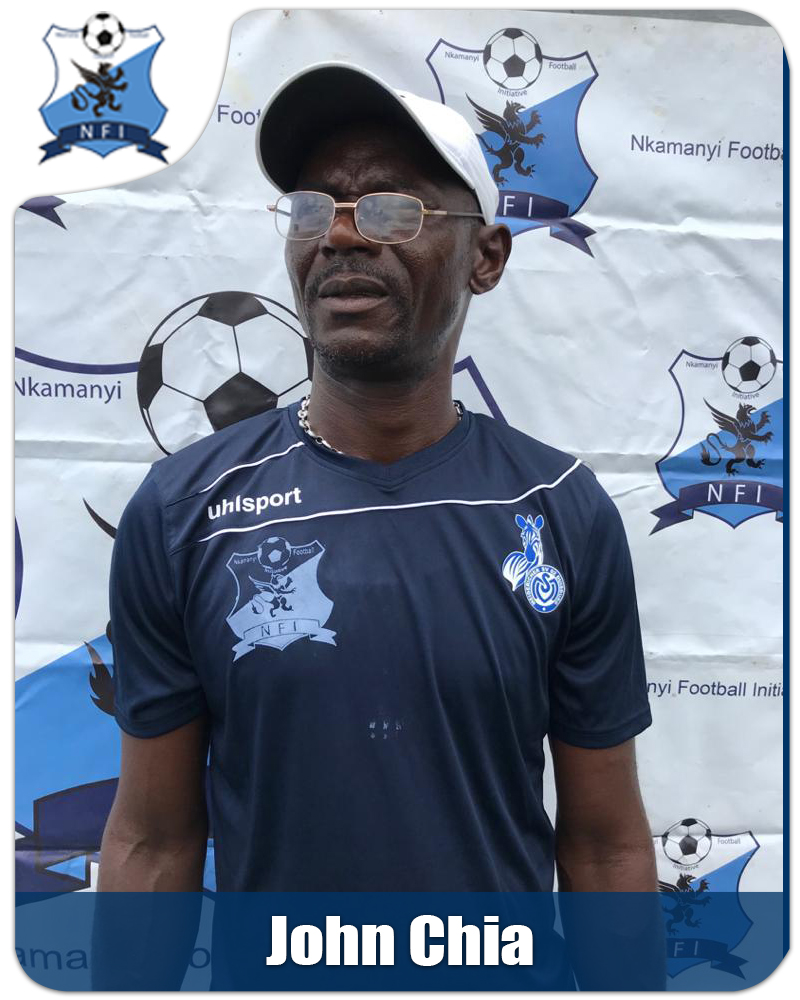 Meet John Chia, the team manager of the A-team of the Nkamanyi Football Initiative popularly known as SKY BOYS.
Mr. John Chia has been appointed as team manager of the Sky Boys. He replaces Ndoke Joseph who played a great role in the past years for the team.
Prior to this appointment, Mr. John acted as manager assisting Mr. Ndoke Joseph in his role. Before joining the NFI, Mr. John Chia had been publicity secretary for Bitam de Gabon, Team Mananger of Loanvi of Kumba, Team Manager of PWD Kumba and supporter staff at Toute Puissant Mazembe of Congo.