In pictures Cameroon Cup Round 2: NFI SKY Boys - Kumba Lakers FC (6-5)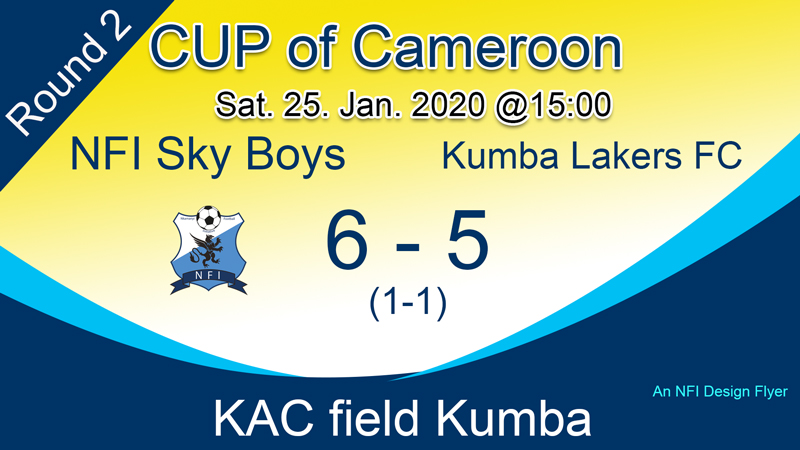 In another very fiercely contested game today, the NFI Sky Boys again eliminated Kumba Lakers in the second leg (Meme semi finals) of the Cameroon Cup by 6-5 after penalties. The game ended after 90 minutes with a 1-1 draw.
It should be noted that Kumba Lakers came back into the competition as best losers and fate paired us again.
Barely a few minutes into the game, the Lakers took the lead through a penalty. NFI was the more better side during the game but were unlucky to convert their chances into goals. It was only deep into the second half that the NFI was able to level score, through penalty too.
With one mad down due to a red card, the NFI could safely hold the game, though still playing better into penalties. As usual, the NFI converted all its shots into goals while lakers lost one. The NFI therefore looks forward to playing the finals in order to get the Meme champion that will face the other divisions.
Here are some pictures of the game